Porter's model shows schematically the competitive business environment by simulating a competitive situation. The main objective of a business is to obtain a sustainable competitive advantage in its sector and thus to generate profit by resisting pressure forces or threats exerted on it.
The original model neglects a form of pressure on companies: The legal constraints imposed by government. That is why this model has evolved: We speak now of the 5 (+1) Porter forces.
Rivalry among existing firms (Competitive intensity),
Threat of new entrants,
Bargaining power of buyers (customers),
Bargaining power of suppliers,
Threat of substitute products or services,
(+1) Regulatory constraints of government.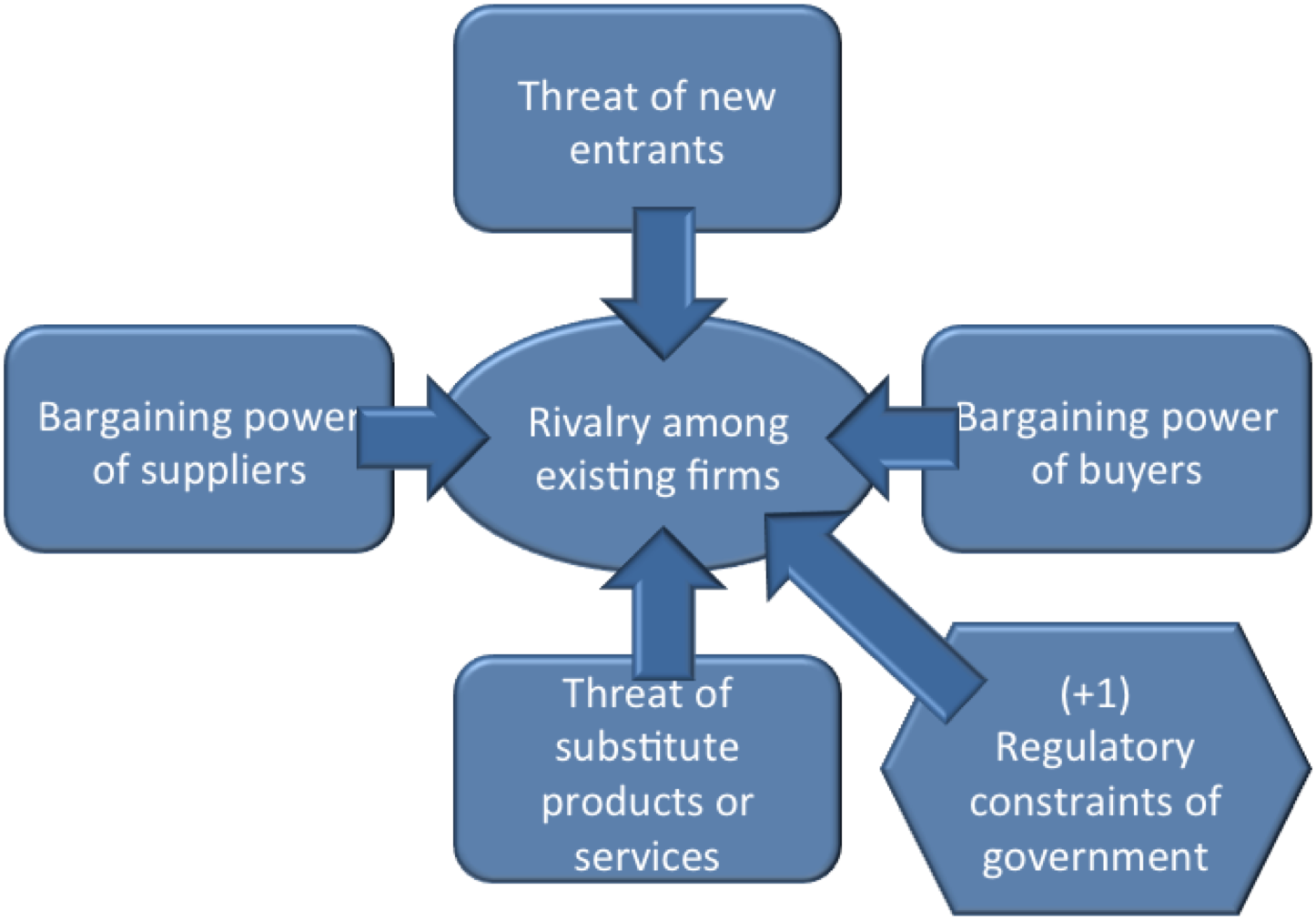 Objective analysis of Porter's 5 (+1) forces
This competitive study allows:
To analyze the context (opportunities and threats) of the market on which the company operates,
To assist for decision regarding the company's development strategy,
To identify key success factors that enable the organization to gain competitive advantage in its field,
To measure the attractiveness of an industry.
Analysis of Porter's 5 (+1) forces identifies therefore strategic elements that need to master in order to gain competitive advantage. For this, it is necessary to prioritize the 5 (+1) forces to identify strategic actions to be undertaken in order to escape their influence and thus see the profitability of decreased activity.
For more information, you can read: Understanding Michael Porter
For any question, do not hesitate to contact us !