To support companies in the evolution of regulations on vocational training, Marense has developed a configurable training interface to meet the specific needs of the client company.
Our goals are :
Capitalize good practices and make them instantly accessible within the framework of professional training,
Provide to the company the means to significantly improve training for its employees and temporary workers,
Develop training courses integrating Face-to-Face, E-Learning and Practical Training,
Validate skills through systematic checks of prior learning and monitoring of reflexive phases in work-based training.
But also :
Offer a tool allowing training traceability,
Manage training courses requiring regular retraining (safety induction, regulatory training, etc.),
Manage multi-language training for companies operating internationally or employing foreign staff.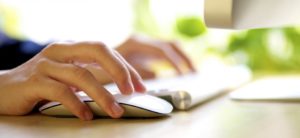 In a secure environment and respecting the General Data Protection Regulations (RGPD).

This training platform was developed to provide to trainees, training courses with specific and adapted content: videos, electronic media, exercises, validation of acquired knowledge (scenarios and Multiple Choice Questions), etc.
For any question, do not hesitate to contact us !