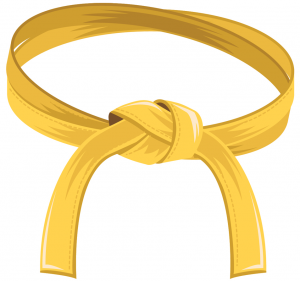 Training targets
With the "LSS Yellow Belt" training you will get a level of knowledge that allows you to become familiar with the techniques and methods of Lean Six Sigma.
If the "LSS White Belt" allows you to discover the Lean Six Sigma, the "LSS Yellow Belt" training will allow you to have a more involved role, to participate as a member of the project team and discuss process improvements that support Lean Six Sigma project.

Training program

Lean principles and concepts,
Muda,
DMAIC roadmap,
Project team in a Lean Six Sigma project,
Project management introduction,
Process mapping (SIPOC),
Basic Statistics,
Data representation through graphics,
Measurement Systems Analysis,
Manage the variation,
Statistical Process Control (SPC),
Process capability,
5S,
Root causes analysis,
The main Problem solving tools,
A3,
8D.
This Lean Six Sigma Yellow Belt training takes place over four days.
It is not necessary to have already achieved a Lean Six Sigma training to participate for this training.
Pedagogical approach and means:
We use numerous exercises, serious games, case studies to assimilate concepts and theories,
Marense trainers are certified Black Belt or Master Black Belt in Lean and Six Sigma,
Yellow Belt certification in partnership with your company.
Our trainings are performed in your workplace and can be tailored to suit your needs.
For any question about this training, do not hesitate to contact us !