5S methodology is used to build a functional work environment, responsive, and effectively governed by order and discipline.
5S is a mnemonic device to remember the 5 steps of this approach in the implementation of an improvement project for example to reorganize and / or streamline the activity of a workstation or a workshop.
These 5 steps are broken down as follows: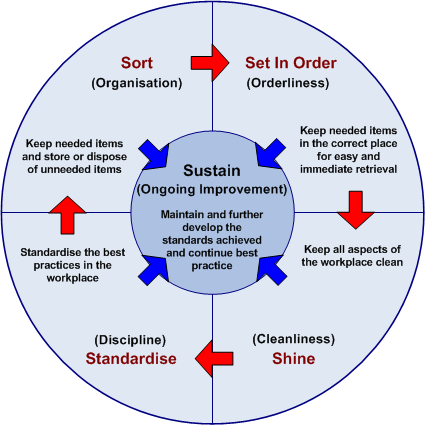 For any question, do not hesitate to contact us !