The mock audit helps to verify before certification that the provisions in place in the construction phase of the management system are consistent with the standards (norms) requirements applied.
The mock audit is useful when the company conducted its approach with little or no outside help.
A mock audit performed by an experienced auditor who did not participated to your approach, will put you in a very close position of the certification audit and will allow you to identify any deviations from the standard(s) requirements concerned, to close the gap before the certification audit.
The mock audit is conducted as follows: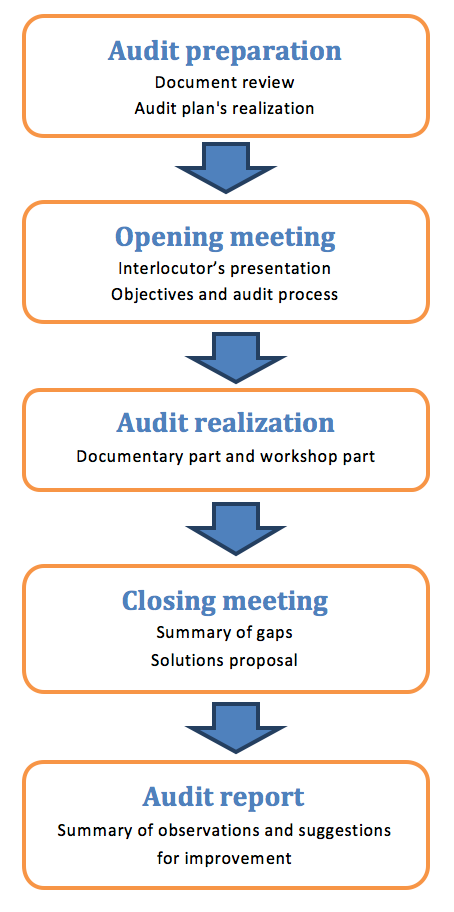 For any question, do not hesitate to contact us !