The audit is a powerful tool to take a step back from the daily activities in the company. Audits by Marense bring you the expertise of professionals and the vision of an outside eye.
With our experience with AFNOR Certification for the certification of companies ranging from the very small to large industrial groups in multiple industries, our range of audits covers the mono or multi-management systems in accordance with standards:
ISO 9001
ISO 14001
OHAS ILO OSH 2001 & 18001
ISO 26000
ISO 50001
Afaq EI / ETTI (Management System of Insertion Enterprises and / or Temporary Work)
The audit of management systems takes place as follows: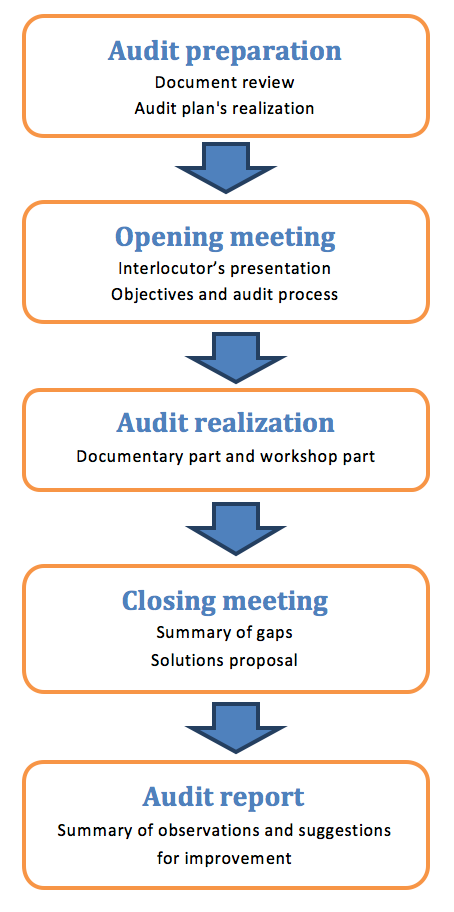 Types of audits
Based on this partnership and our experience, we offer 3 types of audits tailored to our customers' needs:
Gaps
The measurement of the efficiency or cope with the demands of the repositories may be represented as follows: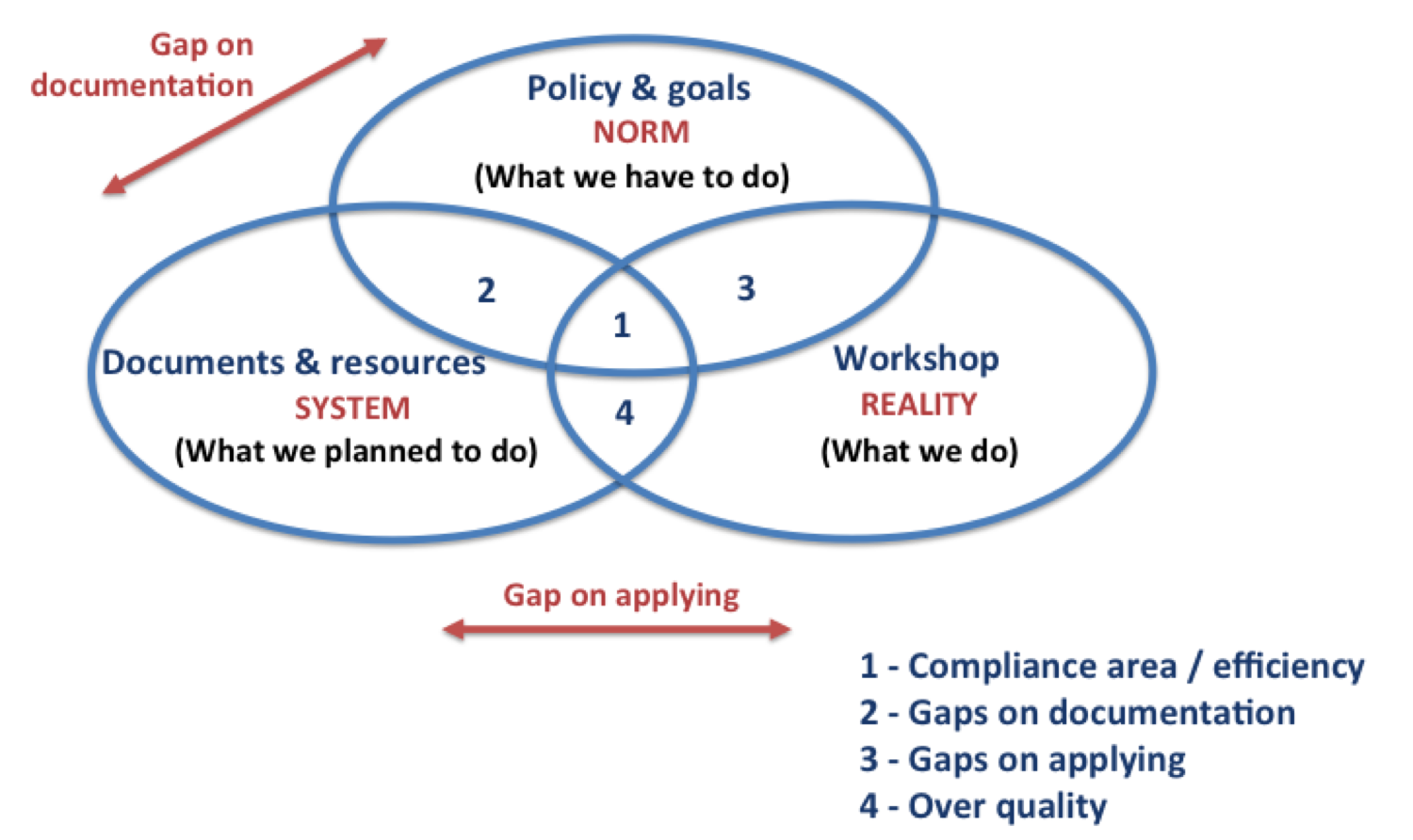 For any question, do not hesitate to contact us !